From the beginning
Braymore started out as a specialty mover in the early 80's focused solely on moving pianos. In a very period of short time, Braymore, became the largest and most reputable piano mover in the GTA (Greater Toronto Area). As time moved on, people saw how Braymore cared moving pianos. Braymore received more and more requests for moving other specialty items that they owned, looking for them to be handled with that same level of care that they saw while they were getting their piano moved. When the piano industry started to shrink, Braymore looked around to see what other areas and problems it might be able to help people with.
Our First Knuckle Crane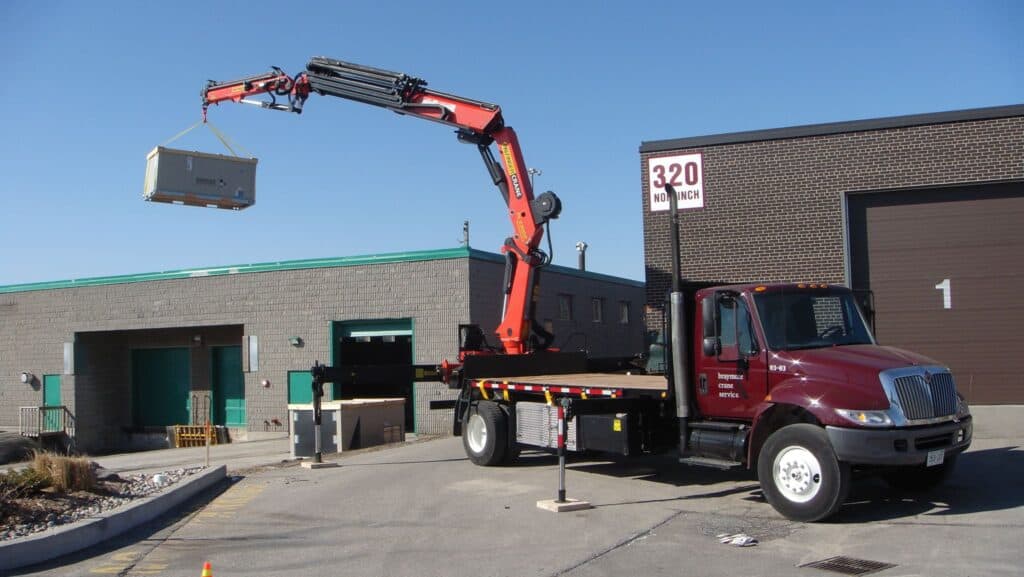 In 2010 Braymore decided to test the waters and get into the specialty craning business by picking up it's first knuckle crane. This knuckle crane was small, versatile and able to get into places that other cranes could not, finding a unique niche, and earning itself a unique place in the craning industry. Seeing other niches in the crane industry that people needed help with, Braymore then picked up some larger versions of these amazing knuckle cranes to fill these holes in the industry and help it's customers solve these lifting problems that traditional cranes could not handle very well.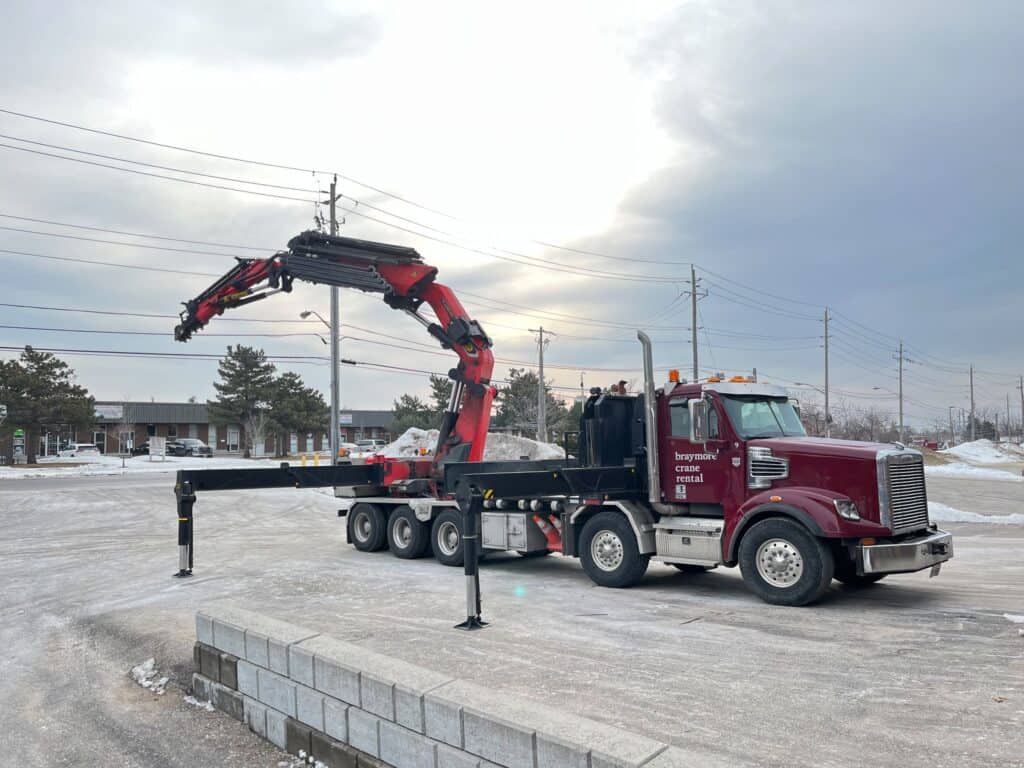 Then come the swim spas
One of these niches was the new swim spa industry, which exploded when COVID hit. Getting swim spas delivered into residential backyards was a real problem for a lot of customers where mature trees and power lines blocked traditional craning options. To solve help solve this problem, Braymore quickly customized it's cranes to specifically deliver swim spas and became the number one choice for craning swim spas into peoples homes across Ontario.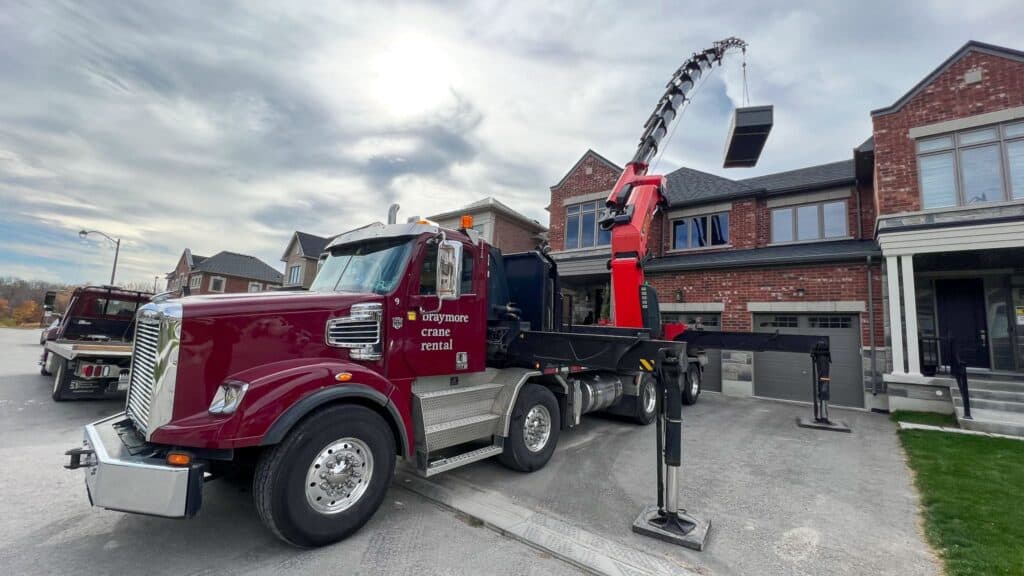 Mini cranes to the rescue
Unfortunately as the city and streets gets tighter, not all residential homes can be serviced by traditional stick cranes or knuckle cranes. Braymore then pursued mini cranes like SPYDERCRANE & BG Lift as another avenue for solving these lifting problems. While they don't have the same lifting power and reach, they can get into areas that are physically impossible to reach by their larger cousins. They are able to run down narrow laneways and over lawns, to hop swim spas over fences and unfriendly landscaping that might be blocking the path.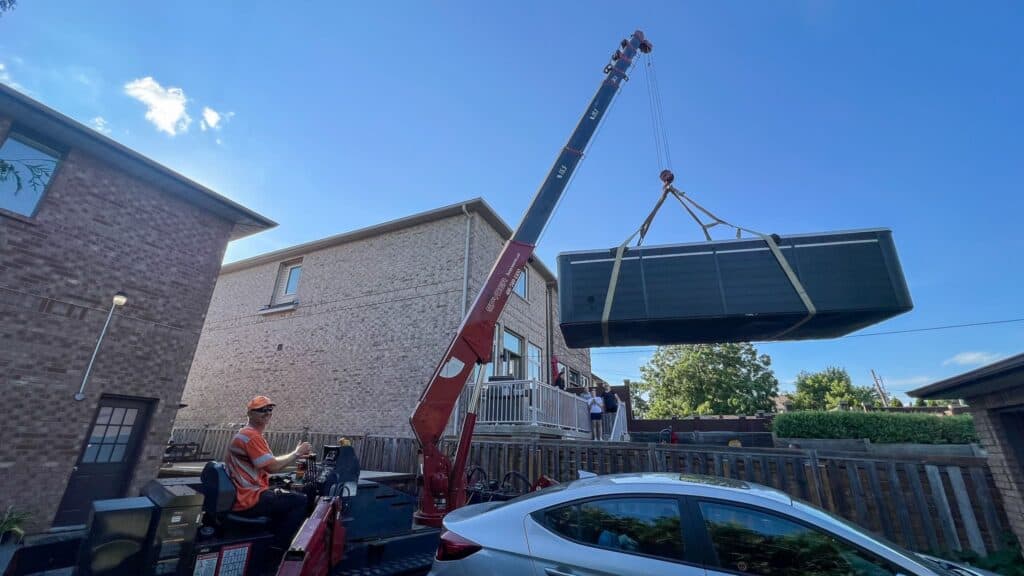 Lifting at a higher standard
Braymore was built on problem solving and looking for better moving solutions. If you have a lifting problem that you are not sure how to solve. Feel free to look through our photos, videos and read through our reviews, to see how Braymore has solved lifting problems for it's customers. Contact Braymore's crane department to see how they can help you solve your lifting need, today!