Needing a crane to lift your hot tub into your back yard is a very common thing. Pathways between the houses are getting smaller. Ground is uneven or over grown with plants and trees. Fences, central air units and custom landscaping are blocking the path you need to take to place the hot tub where you want it in the yard.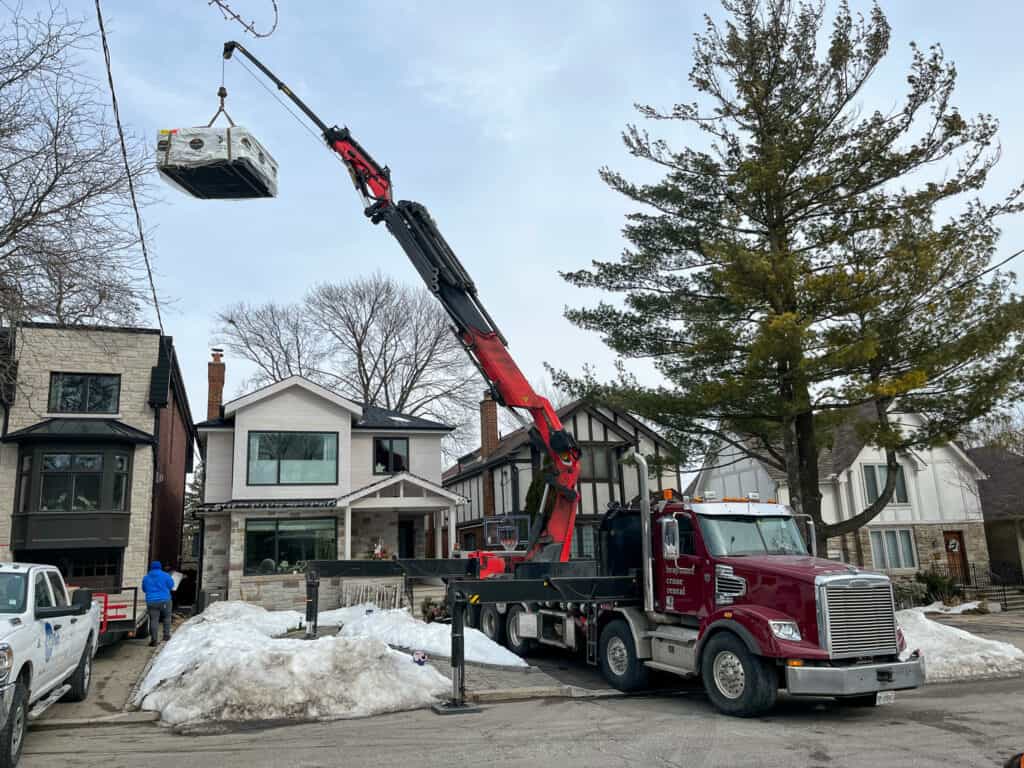 Another reason why some people require cranes to lift their hot tub is to get them up on decks or dropped down into pits.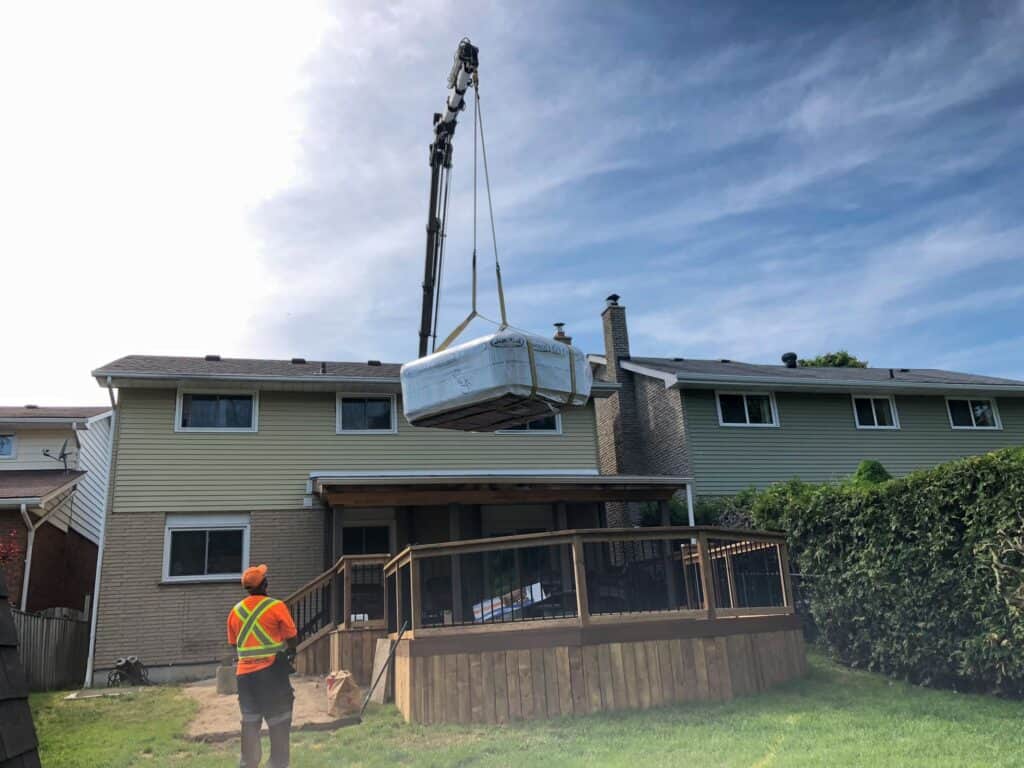 One of the biggest problems in older parts of the city is above ground power lines and large mature trees that prevent cranes from being used on your street. Braymore uses knuckle cranes to work around some of these problems. Knuckle crane work in a smaller foot print and need less space to deploy then your traditional stick crane. This could save you thousands of dollars and make your dream of owning a hot tub a reality.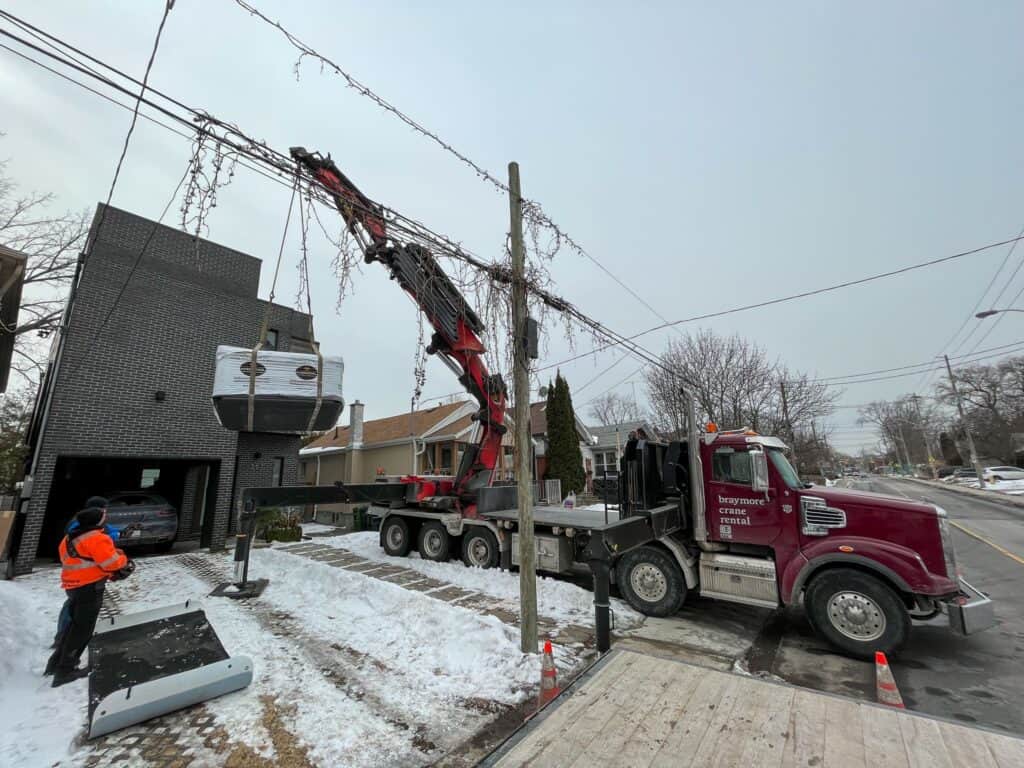 Braymore Crane Rental is experienced at lifting hot tubs over homes. Braymore works with a number hot tub stores and movers across the (GTA) Greater Toronto Area to make your hot tub dream come true.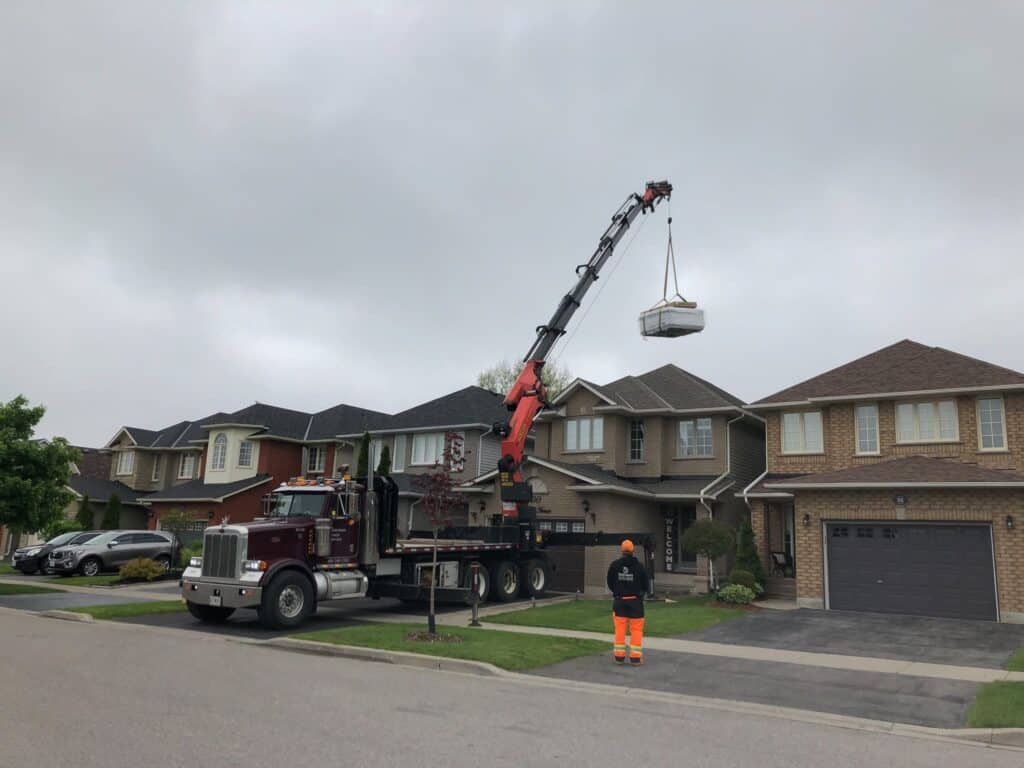 To learn more about Braymore's crane options for moving hot tubs, contract one of our crane specialists today.
Call (416)900-0969 to speak to a specialist today.