Braymore Crane Rental of course knows how best to crane your piano. With decades of experience moving thousands of pianos, Braymore is the obvious choice for getting your piano craned into your home.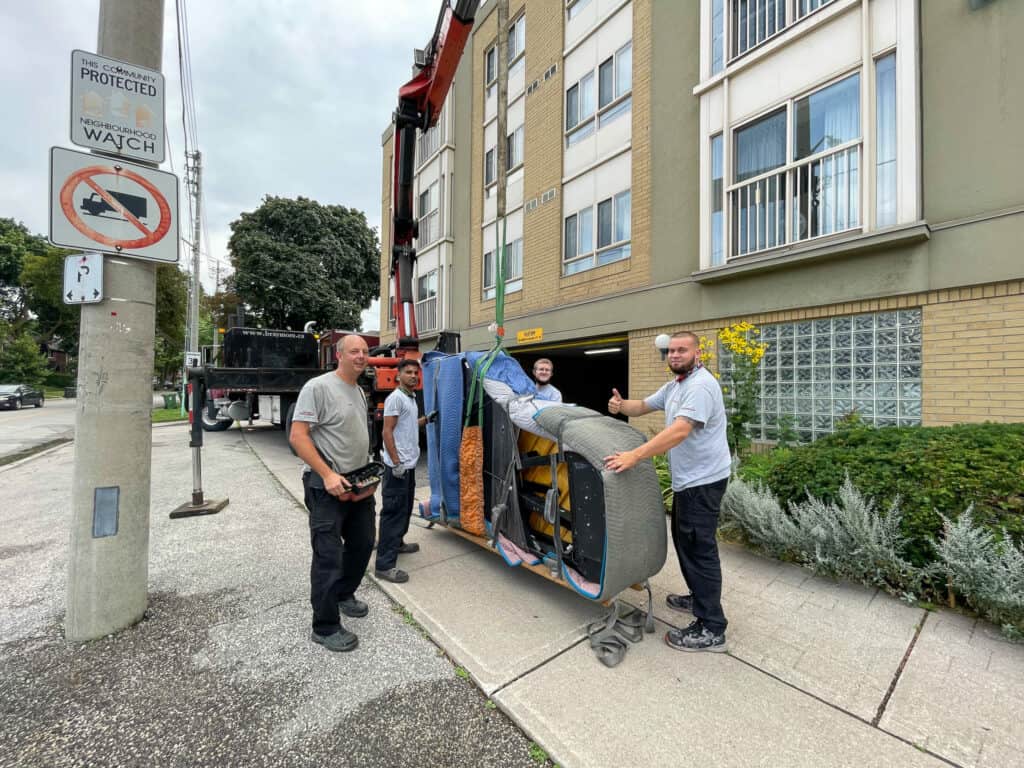 Many new homes today are being built with the main floor on the second floor. Of course the builder forgot to take your piano, large appliances and large furniture pieces into consideration when building the staircase to your main floor. To get around this, a lot of these homes have built balconies to allow you crane your piano in.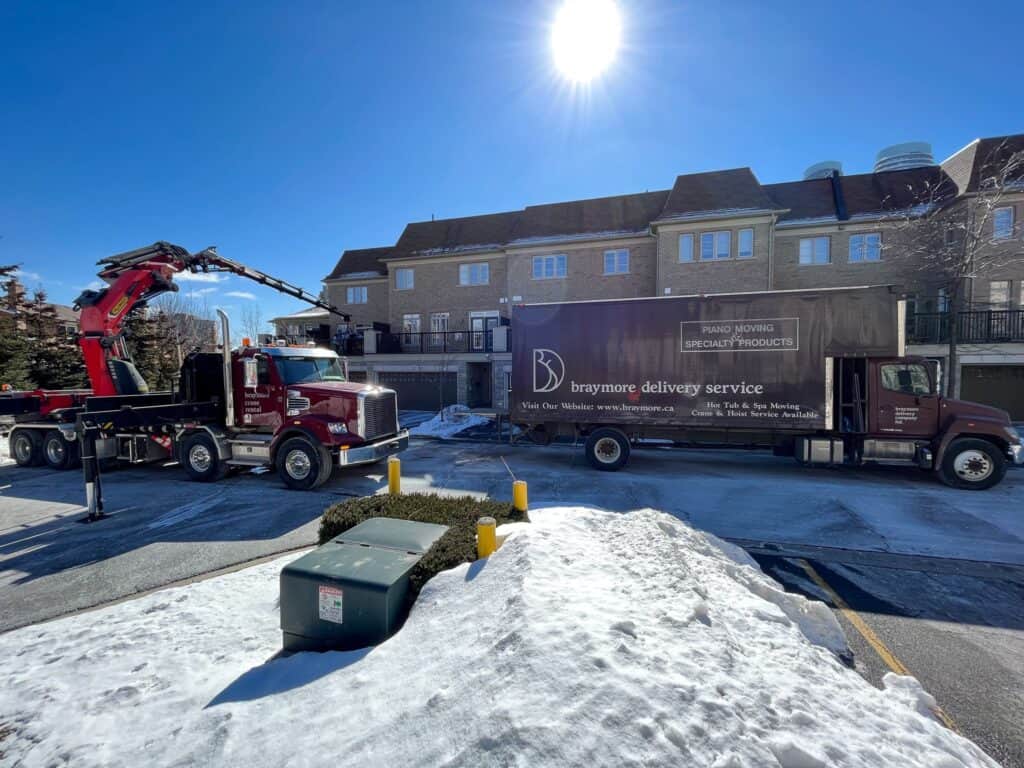 The biggest advantage to using a crane when available, is reducing odds of damage to your piano or home. There are a number of homes where technically the piano will fit, but the move is so tight that you cannot do it, with damaging the piano, your home or both. Using a crane to lift your piano could be a lot cheaper then fixing all the damage that would be incurred going up or down some of these tight staircases.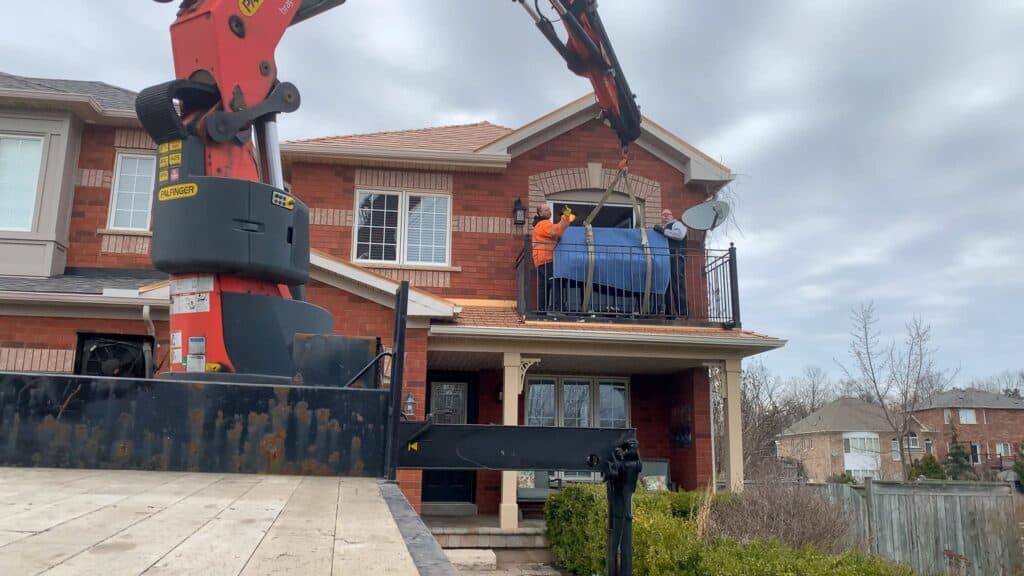 Different cranes for different lifts. Braymore Crane Rental uses a number of different sized knuckle and spider cranes to do its piano lifts. Whether it is going to the front or back, check with our crane specialist to see what crane options would work best for you particular situation.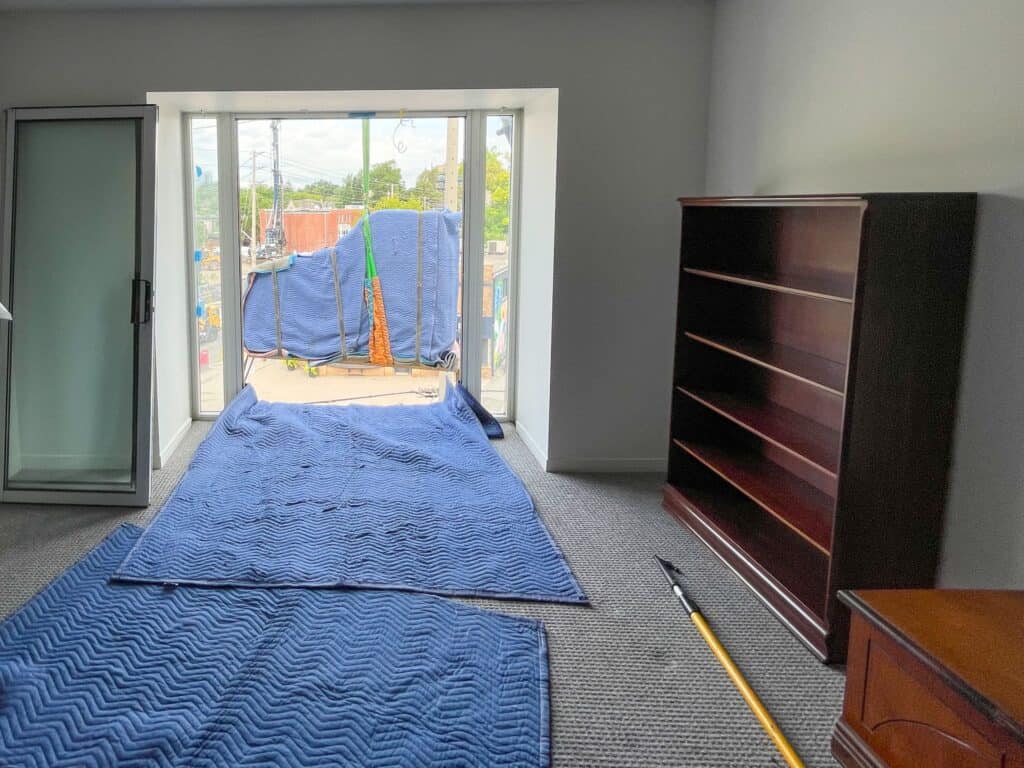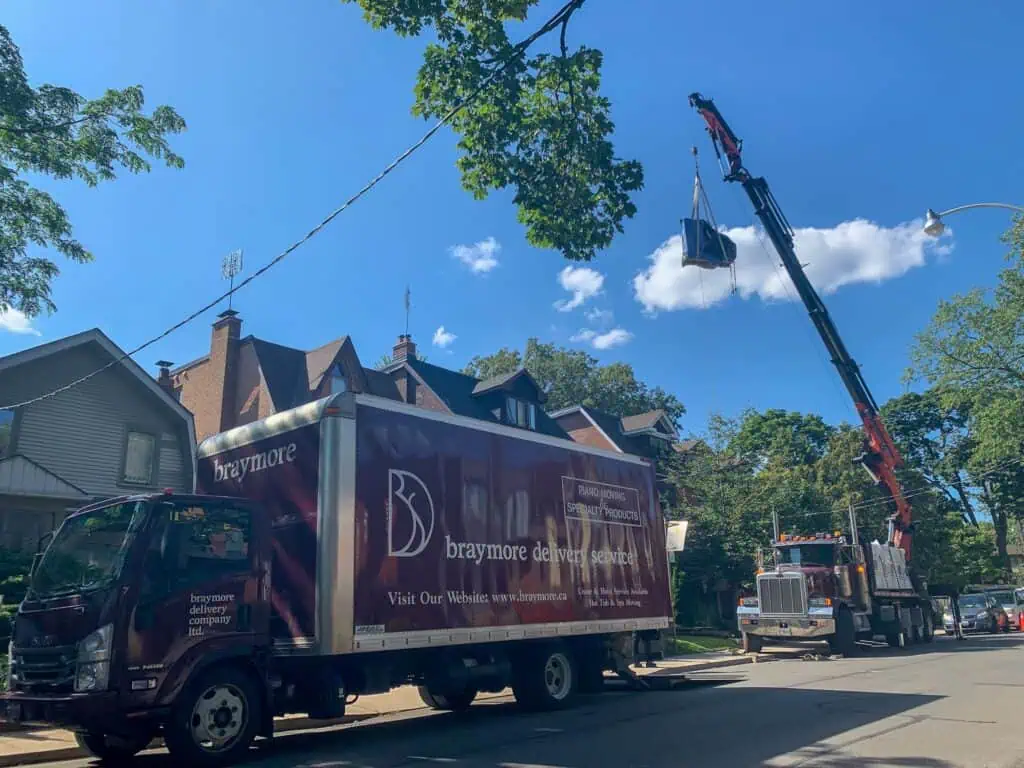 When you crane your piano, you want to know that you have someone who understands both the craning and the moving. This makes Braymore Crane Rental and Braymore Piano Movers the right solution for you.
To learn more: Call our crane service at (416)900-0969 or piano movers at (416)749-2100