To crane HVAC units, it is all about speed and precision. In the commercial HVAC world, when an exchanges occurs, once the old unit comes out, the new unit needs to get back in as quickly as possible. It is all about co-ordination with the technicians to make sure everyone is on the same page and doing things in the right order.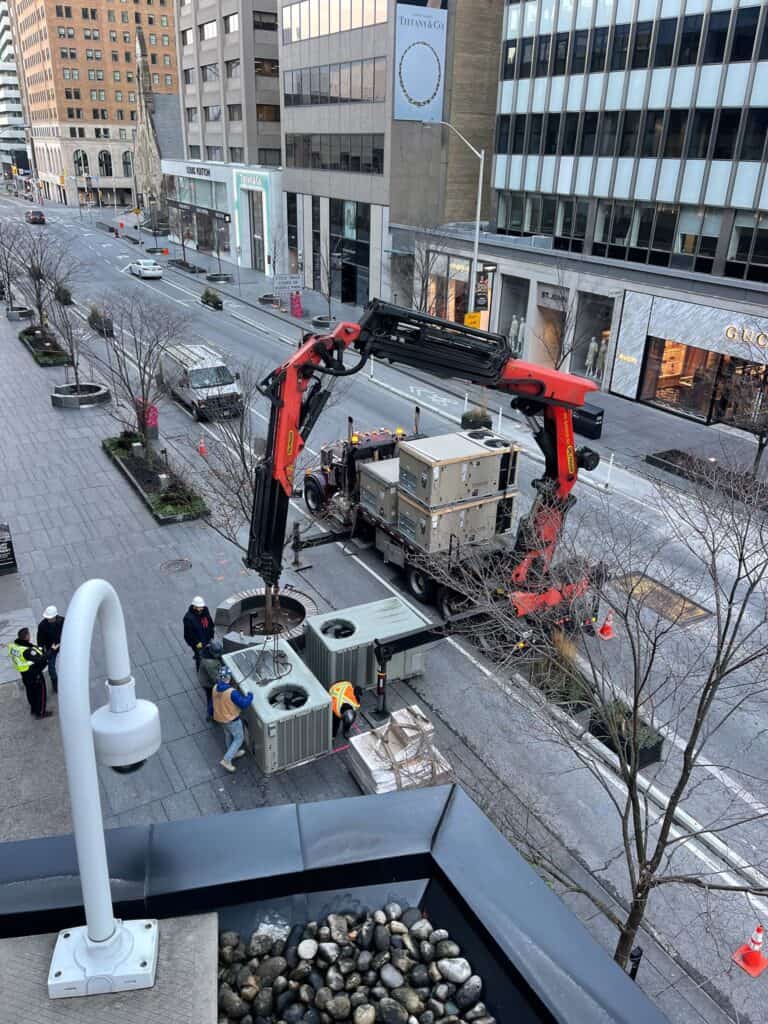 One of the big advantages using Braymore's knuckle cranes to lift HVAC units, is that they all have radio remote controls to operate them. Our operator can choose the best location to see what he is doing. Without relying on a poor signaler for directions. The operator can walk with the load and move to where to can see the best. Whether that is from the ground, on the truck, across the street or even up on the roof.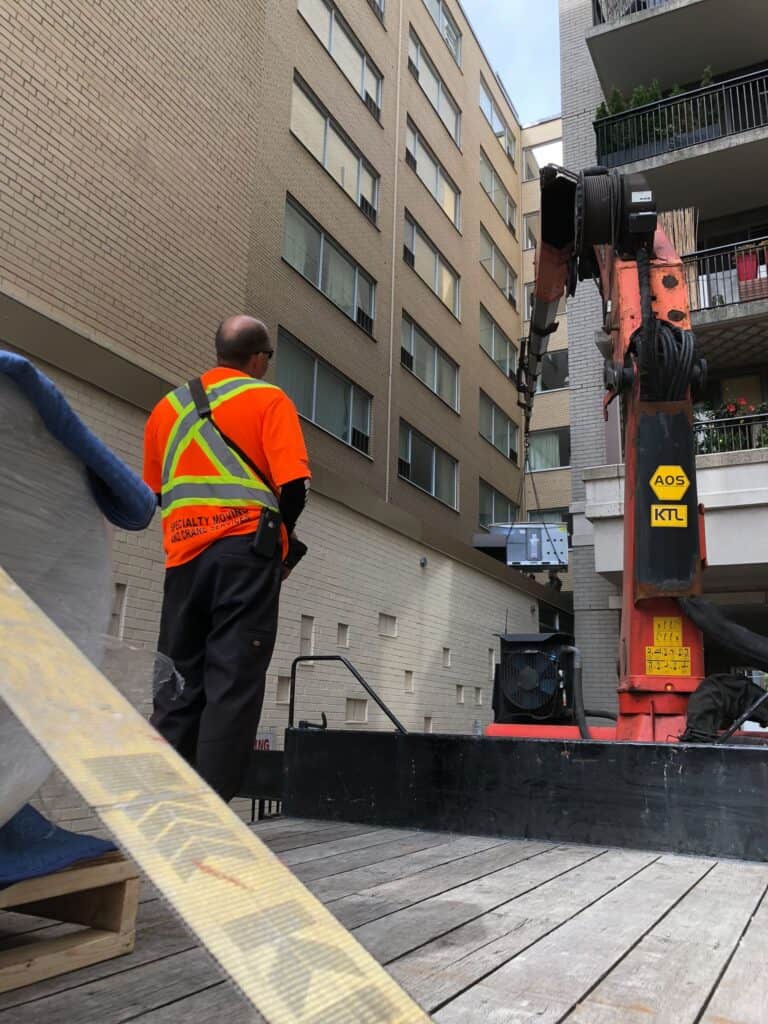 The other huge advantage for using Braymore's knuckle cranes to lift HVAC units. They can get into some really tight spaces. Knuckle cranes can do some amazing maneuvers to get them where you need to go. They have the ability to bend the crane arm in the middle. To extract/retract on command. These cranes can some times save you thousands of dollars or turn impossible crane lifts into very possible crane lifts.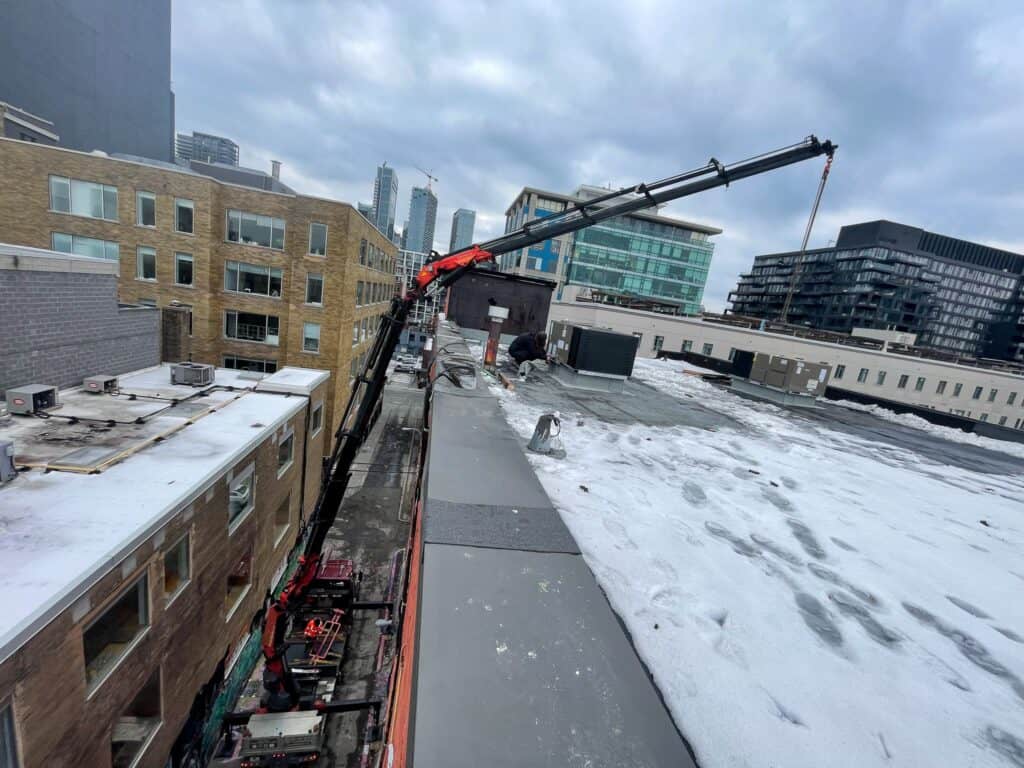 In this next video, every other crane company in Toronto said this lift was impossible to do with their city cranes. See first hand how Braymore's new spider crane came in to save the day for this customer.
Want to know more about knuckle cranes and how they can improve your HVAC deliveries? Call our crane specialists today, to see how Braymore can assist you with your particular crane lift.
Call: (416)900-0969