Knuckle and Mini Crane Specialists!
Lifting items into the air is serious business and finding the right crane and operator to rent is important. You want someone who knows what they are doing and has the right equipment to do your job. You don't want to see a wrong move and everyone yelling: "RUN!" It has to be done right the first time around. If it is a multi part lift, you want someone with the time, patience and expertise to make it happen safely.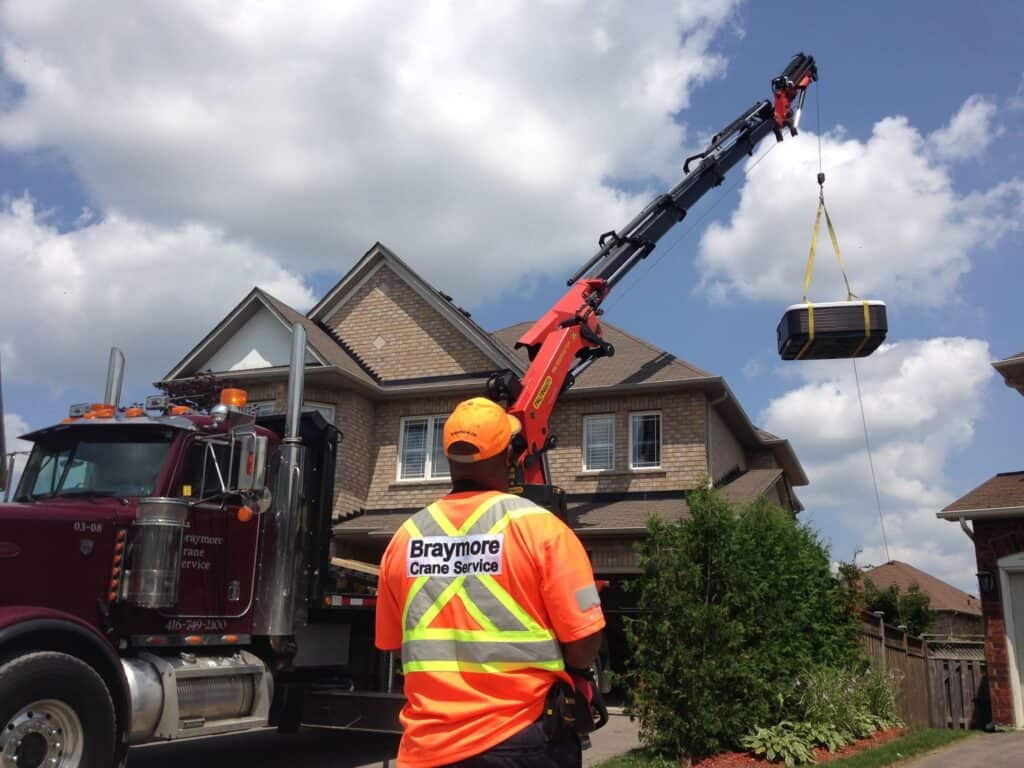 There is a place and use for every crane out there. At Braymore we focus on using Knuckle and Spider cranes to go where your typical stick cranes cannot go. To solve moving and lifting dilemmas for our customers. Traditional stick cranes are great for construction sites and open spaces, but what do you do in mature residential areas or downtown city cores where the streets are tight, and trees and power lines are everywhere? Check out our website to see a number of different applications of these cranes in action. How Braymore has helped numerous people do jobs that everyone told them were impossible and save them money in the process. Make sure you have the right crane for your rental.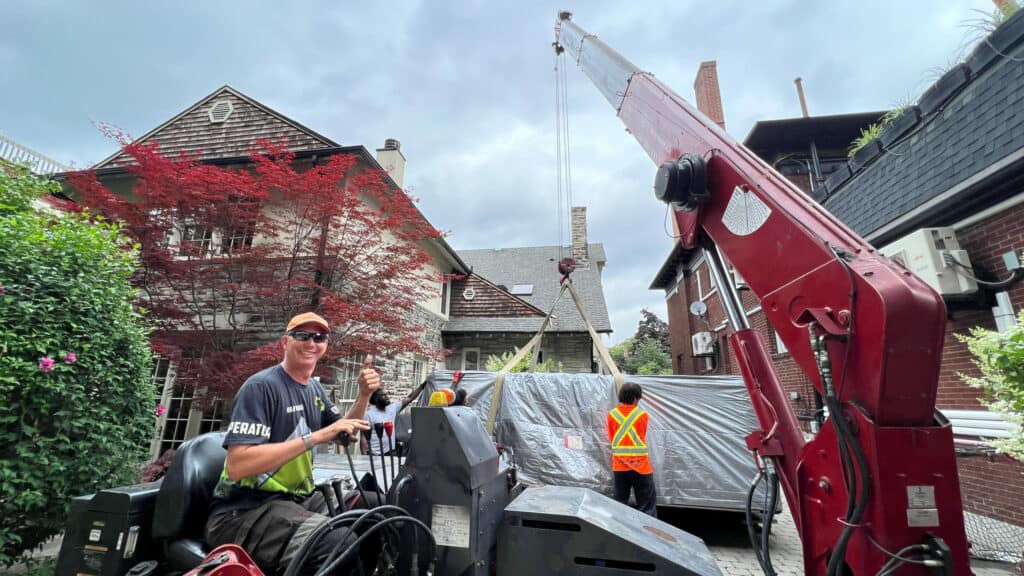 Looking to lift a swim spa or hot tub over your home? Braymore is the leader when it comes craning swim spas and hot tubs over homes. Braymore's cranes were specifically designed with lifting these items in mind, making many customers back yard dreams come true. Watch some of our videos to see how these swim spas are craned and why Braymore Crane Rental is the right company for you.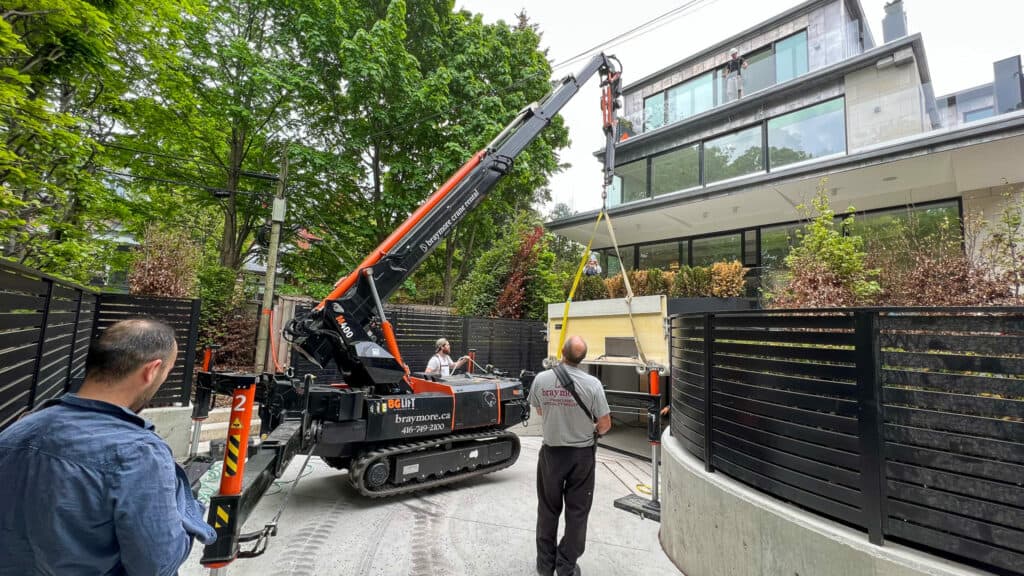 Not sure what type of crane is need for your job. No problem, contact one of our crane lifting specialists to see what is the right solution for you.
Call 416-900-0969 or email us at info@crane.to