Containers are big! Getting them on/off trailers is a big problem if you do not have the right equipment. Large knuckle cranes simplify this problem for you and can crane containers off trailers. Knuckle cranes work in tight spaces and are very maneuverable.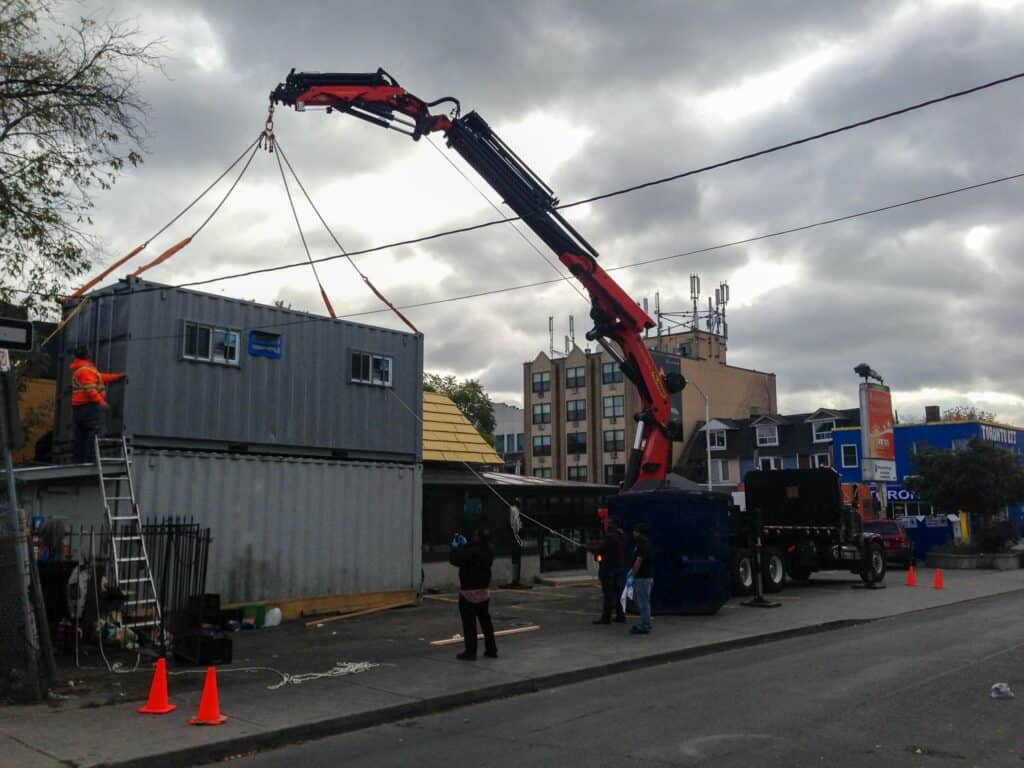 The average container weighs 5000-7000 pounds. Large knuckle cranes can lift them 20-50 feet depending on the size of container. Weight directly affects how far the crane can reach, the heavier the container, the shorter the distance it can go. Since knuckle can bend, they do not need to lift containers as high, giving them a greater range of motion and distance for placing them.
One of the other big advantages of knuckle cranes is being able to get the hook right inside the container. This reduces the sway, reducing the odds of damage to product as it comes out of the container. With the radio remote control, the operator can be right there with the load, to see exactly what is happening.